He only shuts up when he is writing!
From the Pastor:

Under the Weather

As you know, some of the men of Epiphany are taking the Exodus 90 Day Challenge of disciplining the body, mind, and soul. Part of the "process" is getting together in person and online to see how everything is going, to encourage and strengthen each others' resolve to stick with the ascetic disciplines, to needle each other a bit about shortcomings, and to hold ourselves accountable and not slack off as we might if doing it by ourselves. Last week one of the men mentioned the possibility that someone could get sick and desperately want to take a hot shower even though part of the discipline is taking only cold ones. As you know from a previous article (Arctic-le?) it is the cold showers that kept so many of the guys out of the program in the first place. But everyone was in good health, so it (the hot shower for the guy who got sick) was only spoken of as a theoretical possibility rather than being brought up as a means of asking for leeway in that particular discipline for anyone in particular. But wouldn't you know it? This week I caught the crud. I started with a sore throat on Monday and by Tuesday morning I couldn't chant the morning Mass. I got some stuff from the Doctor and went back to bed. For the rest of the week, I have not been able to chant or give homilies, as my voice is simply too weak to be heard. As I write this, I am still unsure as to whether or not you will be hearing me or only seeing me on Sunday when you are reading this!

But back to the hot shower. There are not too many "delights" in being sick. Things that are fun or tasty or otherwise pleasing during times of good health just seem so drab when the body is out of sorts but if there is anything that still qualifies as a delight it is in taking a long, hot shower. Longer than normal. Hotter than normal. There is something about a steam-filled bathroom that seems to help break up the sinus gunk and somehow the extra-hot water seems so soothing. And here I was, thinking about that and remembering the discussion about maybe making exceptions for this in the event of illness. I debated with myself about whether I should baby myself just a little or stick with the discipline. I procrastinated before turning on the water and...

Gosh, there have been so many important "Catholic things" happening recently. Some Catholic pro-life kids were accosted and condemned and berated by racist, bigoted, anti-Catholic and generally morally foul men while in Washington, DC for the March for Life. No, I don't mean the Indians or the Black Hebrew Israelites. I mean the bishops who were exhibiting blatant anti-Trump or anti-life or anti-straight-white-male or anti-Catholicism that they quickly sided with the proven anti-everything-mentioned-above media and disparaged these kids for being such cruel, evil, wicked, nasty, and disgusting pieces of dung, even when all but one of the bishops (their own) had no reason whatsoever to mention them in comments at all. Bishops, by and large, cannot find the time or energy to fight actual immorality and actual immoral people but if they can kiss up to the secular powers they are willing to fight tooth and nail no matter right or wrong. They need to take the Exodus 90 or something so that they can find their moral compasses again. Maybe then they can condemn the entire Democrat party and specific people such as the governors of New York and Virginia for their public championing of infanticide.

In other news, the Bishop of Rome signed a historic document with the Sunni Imam of Al-Azhar, Ahmed Al-Tayeb, which claimed that God willed anti-Catholic religions just as He willed the Catholic religion. What claptrap. No Bishop, let alone the Bishop of Rome, is on equal footing with any Imam, for a Bishop has Apostolic succession and belongs to the one, true Church founded by the one, true Savior, and the Bishop of Rome, if he be the Pope, has God-given authority to speak for the whole Church, clergy and laity alike, nay, for the whole world and all its inhabitants. No Imam can make a claim even close to that, as he belongs to a false religion and has no authority given to him by either man or God over any of his fellow Imams or over all followers of the false prophet Mohammed. Yet no retraction or clarification was put forth. But when Francis mentioned (not in writing, mind you, and not in a formal setting, so without nearly the same level of "authority") that some priests enslaved some women Religious, a clarification came almost immediately to insist that he didn't mean that they were actually made slaves. Hmmm... I wonder if there is any connection to absurdities like this and the fact that there have been several priests who were recently relieved of their duties against their will and possibly against canon law simply (by all accounts now known) due to their true Catholic teachings.

See, procrastination happens even in the middle of writing. I was about to tell you something when my mind wandered. Now, where was I? Oh yes. The shower. I couldn't recall any martyr Saints being asked, "Are you feeling well enough to be fed to the lions today? No? Well, then, I'll come back next week to check on you. Ta ta for now!" "Delightful," I lied to myself, as I stepped into the cold water.

With prayers for your holiness,

Rev. Fr. Edwin Palka

​
Powered by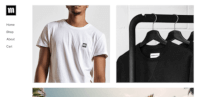 Create your own unique website with customizable templates.