He only shuts up when he is writing!
From the Pastor:

When Disaster Hits (Home)

Many times we sit comfortably at home listening to the news of some major disaster without so much as a second thought about it. It might be a horrendous tragedy, but unless there is some personal connection, it usually merits only a somewhat sorrowful exclamation, "Oh, that's terrible!" or a simple prayer such as, "Good, God! Have mercy on them!" and then it is out of mind. But if there is a connection to family or friends, the catastrophe takes on a whole new significance. Such is the case with the recent earthquakes in Ecuador. One of our parish families, that of Kevin and Cheryl Hernandez, have a daughter, Sister Rachel Maria, who is a Servant Sister of the Home of the Mother. The Sisters have two houses in Ecuador which were damaged or destroyed, with the loss of the lives of one Sister and four Postulants. (Sr. Rachel Maria was not stationed in Ecuador.) From an email by Cheryl Hernandez:

I don't know if you have seen the posts about the devastating earthquake in Ecuador over the weekend. In addition to the very sad death of one Home of the Mother Servant Sister and 4 candidates, the entire convent, school, chapel and farms are in ruins. The sisters, in addition to teaching school to children in the poorest of areas, also feed many families on a daily basis, using food from their farms and the donations of others. Most of the families they serve live in little shanties, which are also all in ruins. I'm attaching an article that explains the situation.




There are quite a few girls at Epiphany who are active lay members of the Home of the Mother Youth (HMY). They would like to ask your permission to hold a bake sale after both the Low Mass and High Mass on Sunday, May 1. All of the money would go to the sisters in Ecuador so they can rebuild their convent, chapel and school. Until the sisters have a place to live, they cannot help those poor families who depend on them.




Our daughter, Clare, is contacting other Home of the Mother Youth to do the same in their parishes. She is going to Ecuador on a mission trip the first of June and she, along with the other members of the HMY, would like to raise as much money as they can to help the sisters. Clare has been planning this mission trip for a year, and bought her plane ticket just a week ago. The area has been devastated by massive floods for several weeks now, and then this massive earthquake. This will be much more of a hands-on mission trip than she was expecting!

Here is the link to an article about the plight of the Sisters, with excerpts to get you interested enough to read the rest online.

http://www.hogardelamadre.org/en/news/2016/1263-april/7471-earthquake-in-ecuador

The first news that reached us in Spain – at 3:10 AM Spanish time on Sunday, April 17, 2016, just an hour after the earthquake – was that all the Sisters and postulants in Playa Prieta were under the rubble. All of our communities – in Spain, Italy, and the United States – were immediately informed. From that moment, all of the Sisters began praying an unending Rosary in front of the Blessed Sacrament, hour after hour.




Shortly afterwards, news arrived that Sr. Therésè had been rescued, with a fractured ankle and several bruises. The improvised rescue team composed of local neighbors, heard the voice of Sr. Estela, Superior of the community, and was able to reach her. They found she had a broken foot, a black eye, and was covered with bruises. As soon as she felt the impact of the earthquake, Sr. Estela went running into the chapel to rescue the Blessed Sacrament. As soon as she had the Lord in her hands, everything around her collapsed and fell down to the ground floor. Her first thought had been to save the Lord before saving her own life, and the Lord rescued her in turn – there is no doubt about it. Both Sisters were immobilized before being taken to a nearby house to await a medical visit.




The volunteers also heard the voices of Sr. Merly, Guadalupe, and Mercedes. It was not easy reaching them. They encouraged one another, praying and singing songs to the Lord, especially when they felt they were being suffocated by the lack of oxygen...

Please read the rest online (you can follow the above link or find it on our webpage). Please pray for the Religious Community, for those they usually assist, and for those who are helping them now in their time of need. I thank you in advance for your participation in next Sunday's bake sale which was requested and to which I give my wholehearted permission.

With prayers for your holiness,

Fr. Edwin Palka
Powered by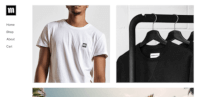 Create your own unique website with customizable templates.