He only shuts up when he is writing!
From the Pastor: Priest's Convocation This Week

Every year during the first full week of October the priests of the Diocese of St. Petersburg are gathered together by the bishop for a "Convocation for Priestly Renewal". Most years we have one priest or bishop who acts as our spiritual moderator, giving spiritual talks as we pray Laudes and Vespers and giving the sermon at Mass each day. Another person or persons will give multiple talks of a teaching sort each day as well and every year there is a particular theme to the talks. Whether the talks were exceedingly great or less than stellar never much mattered to me, for the most part at least. I discovered early on that as long as I didn't go there expecting to learn great things or expecting to have a "retreat" type of experience, I could enjoy just getting together with my brother priests. We don't see each other too often outside of meetings. At the convocation, we share meals together and socialize throughout the day without having to rush back to the parish for the next appointment. More and more priests are coming to the diocese from outside the country and this is one of the few places that us "old-timers" get to know them and them us. We also have some interaction with some of the seminarians who take on the responsibilities of checking us in and sometimes shuttling us around the grounds. It is a pleasure to see them in "real life" rather than just on the vocation posters.

This year we have a topic being presented which I am sure will help explain what I meant in the previous paragraph about not expecting much from the talks. I will say more about the spiritual moderator in a bit but the topic of the week is, "Church of Today, Hope of Tomorrow: 21st Century Youth Ministry". I realize that these topics are chosen sometimes a couple of years out so that "good" presenters can be booked, but the timing of a conference on Youth Ministry could not be much worse. Yet it does get worse. The presenters, those teaching us a "new and improved" youth ministry, the type we need for now and the future, are from LifeTeen. Yes. That same organization whose founder priest was molesting male teens (clericalism strikes again!) and, when he was removed from ministry, went off and founded his own "church" to keep the kids close at hand. (Query: Shouldn't we treat LifeTeen and the Legionaries of Christ the same, based on their founders' immorality?) It really is a good thing that I don't go to the convocation for the presentations! I plan on enjoying myself even while sitting through this. Who knows? Maybe they have a new program and will be incorporating LifeTeen into the Traditional Latin Mass from now on. I can picture the kids all coming into the sanctuary during the consecration and, instead of circling the altar as they used to do at Novus Ordo Masses, the teens will all face East as they... NO! I have to keep reminding myself to STOP THAT type of thinking or else I will ruin the whole week.

So now you know where the priests will be next week. Please don't become seriously ill while we are away. In case of emergencies like your badly-timed death, I might have to pull myself away from the

Bongo Drum Accompaniment for Gregorian Chant

course or the

Liturgical Dancing to Polyphonic Hymnody

breakout session. Wait! Didn't I say, STOP THAT? Whoo boy, this one is a doozy this year. Back on topic, I will be returning every morning to celebrate the 8:00 Mass and will stay to hear confessions during Adoration as normal, but

I will not be here for the 6:30 am Mass on Tuesday, Wednesday or Thursday.

(The rest of the TLM schedule stays the same for the week.) The church will still be opened early, though, as some of the regular early Mass people wish to still come and pray, so feel free to join them. If you are a regular at the 6:30 Mass and you forget that it has been canceled for those three days, feel free to pretend that your memory is still sharp but you just wanted to spend some extra quiet time with Our Lord. No one will be any the wiser and you will be blessed with extra prayer time as you wait for the 8:00 Mass.

Nowhere on the Convocation brochure did it mention who the spiritual moderator will be this year. That kind of omission makes me think, hmmm... Maybe Cardinal McCarrick was scheduled to come and... STOP IT! More likely, it is going to be someone with a true Catholic spiritual life, someone with a solid reputation for holiness and a love for priests, maybe a real Cardinal like Cupi... STOP IT!... like Cardinal Sarah, or maybe an exemplary bishop from the Chinese Patriotic Catholic Association... STOP IT!... like Bishop Fellay, or maybe it's going to be a humble priest like Fr. James Martin... STOP IT!... like Fr. Paul Kalchik or Fr. David Nix. No, wait! I just figured out the reason his name is not listed. It is because he is in hiding! The former Papal Nuncio, Archbishop Vigano, is going to be our spiritual moderator! Please don't tell anyone in Rome!

With prayers for your holiness,

Rev. Fr. Edwin Palka
Powered by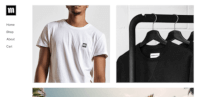 Create your own unique website with customizable templates.