He only shuts up when he is writing!
From the Pastor:

Thanksgiving with my Family

[Instead of writing a new column this week, I am recycling one of my favorites from several years ago, with minimal editing. I think this will be a good introduction to my family holiday gathering stories for all the new parishioners. Be forewarned, though: careful reading is essential.]

Today I want to share with you stories of how I spent my Thanksgiving. Because the bulletin had to get to the publisher early due to the holiday, I had to write this column before it actually happened.

It didn't start out too well for me. I drove to my brother's house in Clermont to spend the day with my family but the door was locked when I got there. Nobody was home and there were no cars in the driveway or on the road in front of the house. It quickly dawned on me that I was in the wrong place but I couldn't figure out where I was supposed to be. Was everyone at my moms, my dads, or my little sisters? I reached for my cell phone to find out where everyone was and remembered that the phone was back on my dining room table. Have you tried to find a pay phone recently? Finding one wouldn't have done me any good anyway, since all my phone numbers are on my phone. Mom's number? Simply press "speed dial 1." That won't work on a public phone, though.

So I drove home, got my phone and found out that everyone was at my sister's house waiting patiently for me to get back from what they expected was an emergency call to the hospital to anoint someone. Who was I to correct them? By now the ice cream I was bringing to accompany mom's homemade pies was oozing, so I jumped back into my Lamborghini and high tailed it toward south Tampa, only to find out that the newest unmarked police cruiser was the lime green Smart for Two I flew past at a few dozen miles over the speed limit. Do you know how humiliating it is to get pulled over by a "toy" car that never could have caught me if I hadn't let it and that looks like a dozen little clowns should be getting out of it?

By the time I got to the house, fortunately, I didn't have to explain any of this, since Aunt Irma had gotten into the catnip (or something like that) and was causing a ruckus as she somehow got her bloomers stuck on a tree branch. Why she had climbed out the window of the kids' tree house was not immediately clear until we found the half-roasted turkey on the roof. She had taken it from the oven and was trying to set it free before we could eat it. Somebody had sent her an email stating that Vatican II had mandated that all Catholics must become vegetarian and since it was in writing she knew it must be true. The fire rescue guys had a difficult time getting her down because she kept flapping her arms and screaming, "fly away little birdie, fly away!" At one point she thought the turkey was finally making its escape but it had simply jostled loose and was on its way to the ground. It barely missed landing on several of the kids as it took flight courtesy of gravity. Only after we assured her that it got away did we finally get her down.

While all of this was happening in the back yard, nobody was paying attention to what was going on inside the house. My mom recently got a new dog and had brought it with her. It was playing with my sister's two dogs (at least that's what the cat said) and they managed to knock over the folding card table on which all the good china and homemade pies had been stacked. Well, at least there is one more kitchen cabinet available for storage now and without an apple pie to put it on, my melted ice cream wasn't even missed. The rest of the day went fairly smoothly and we gave thanks for Chinese takeout (which paired up surprisingly well with mashed potatoes and green bean casserole) and crazy family members.

Anyway, this is how it might have happened.

With prayers for your holiness,

Fr. Edwin Palka

From the Pastor:

St. Jude Award time

The Traditional Latin Mass calendar had us celebrate Christ the King last month. But in the newer calendar it appears only now. Having two distinct liturgical calendars in play in the same Rite of Catholicism is a bit odd. Those who exclusively attend only one form of the Mass are usually blissfully unaware that there is any difference. But those who skip back and forth between the two are often perplexed. The first time people attend the Traditional Latin Sunday Mass, for instance, they usually pick up the pew missalette which they are used to, open to the current Sunday, which is listed by date, and are immediately lost. What up until then would have seemed to have been something even a child could figure out--finding the readings--becomes an act disbelief ("Certainly I can't have the date wrong!"), then one of humiliation ("Nobody else seems to have trouble finding the right Mass. They must think I am a real blockhead."), followed by desperation (flip, flip, flip, flip... "It's got to be in here somewhere, and I'll find it if it takes an hour!"), and ending in exasperation and defeat ("I give up. I'm never coming back to this Mass again!").

Only those of you who got past that last stage without

really

giving up can find the humor in what you went through, but just about everybody has been there, including this priest! (By the way, it works both ways, and those used to the Traditional Latin Mass and it's missal are just as lost at a Novus Ordo Mass.) Using this Sunday's TLM as an example, the Missalette will state that for Sunday, November 22, 2015, the Mass being celebrated is that of Christ the King. But the bulletin cover shows that this is the 24th and Last Sunday after Pentecost...which first-timers have never heard of before and, to make matters worse, is nowhere to be found in the missalette! It is only once you realize that the two calendars are as different as the two forms of the Mass that you see the futility of using the familiar--but wrong!--missal or missalette for the "other" Mass. You may still be lost, but at least you will know why.

At a previous parish one man thought he was losing his mind while attending the Novus Ordo Mass on this feast day. Time goes by faster the older you get. But he was sure (absolutely positive, in fact) that a full year could not possibly have passed since the last time he attended a Mass for Christ the King. The reason he was absolutely sure it could not have been a year was that he was new to the parish yet he was certain that I was the one who had preached the last one he had been at as well as the one he had just attended! He was just utterly dumbfounded at this strange occurrence and had spent the whole of Mass racking his brain to figure it out. Imagine his relief in hearing that only one month had passed since he had unwittingly stumbled into the Traditional Latin Mass at his new parish on the Traditional feast of Christ the King!

Now, after this long introduction to the topic of today's article, let me tell you that on the

second

Christ the King of the year Bishop Lynch bestows a special award, called the St. Jude Award, to somebody at every parish who has made a notable but usually little-recognized contribution to the parish. Most recipients, on hearing that they were nominated by the pastor, respond with a shocked and truly humble, "Why me? I do so little and so many other people do so much more." That was the exact response from this year's award recipient for Epiphany of Our Lord, Mary Dominquez. She has been a true servant at the Vigil Masses since long before I arrived at the parish. She dedicates herself to tirelessly taking care of the homebound parishioners. She neither looked for any reward for these faith-inspired works, nor did she think she deserved one. But the Bishop will give her one anyway! Congratulate her and even come join her if you are able, as she is handed her large medallion bearing the image of St. Jude. It takes place Sunday, 11/22 at 3:00 pm at the Cathedral of St. Jude the Apostle, 5815 - 5th Avenue North, St. Petersburg.

With prayers for your holiness,

Fr. Edwin Palka

​

From the Pastor:

Pre-Vatican II Symphony

Last week a couple of parishioners treated me to the Florida Orchestra's performance of Christopher Rouse's

Prospero's Room

, Sergei Rachmaninoff's

The Bells

, and Modest Mussorgsky's

Pictures at an Exhibition

. The orchestra was assisted by the Master Chorale of Tampa Bay. I could spend the rest of this column describing all of the wonderful sights and sounds as well as the images the instruments and voices conjured up in my puny little brain but I am rather going to write about it from a completely different viewpoint. What would the night have been like if everyone there reacted to the concert the way the "normal" Catholic reacts to the Traditional Latin Mass? Let us see, shall we?

When we first drove up, we were both excited and worried when we were able to park in the prime spots right up front because the parking lot was eerily empty. Perhaps we got the date wrong? No, we were assured at the ticket window, the concert is tonight, but even though there was free admission (a voluntary contribution would be taken up during the intermission) very few people were expected. "When offered tickets many asked in surprise, 'Why would I go to a symphony this weekend? It isn't Christmas or Easter, is it?'" "Others," she said, "openly mocked as 'ultra traditionalists' anyone who would sit through musical pieces composed way back in the 19th and 20th centuries." She said that whenever she had tried handing out tickets to groups earlier in the week one or two loudmouth louts would always sneer, "Why, that's pre-Vatican II music. It can't possibly be beautiful or moving--it's too old fashioned--and therefore unworthy of our elite ears." The teller stated that then everyone else in the crowd would nod like bobble-head dolls and murmur, "Yeah! Old is bad, new is good! Change, change, change!" and mock her with derision until she dejectedly walked away.

At least those who were inside would enjoy it, or so I thought, for they were there willingly. But as soon as the conductor took his place and started giving us some background information as to how and why the music was originally composed, an audible groan went up from the congregation (sorry--audience). "Ohh Nooo! Not him!" came the stage whispers from across the large hall. "He has a British accent. I cannot understand a word he says. I won't be able to get anything out of this concert." It got even worse when the conductor then turned toward the orchestra to lead them as they played. "He's got his back to the people!" was the new disgusted whisper among the enlightened ones. "Plus, look at his outfit. He and all of the male musicians are dressed in classic black tuxedos with tails. How dreadfully traditional. And why isn't there a female conductor?" They almost spat out the words.

Somewhere along the line a disgruntled matron with a bad haircut (dare I say she was one of the "nones"-on-the-bus?) jumped up and demanded her right to full, conscious, and active participation in the concert by playing an instrument (she brought an electric guitar and tambourine with her) or by being seen up front turning pages for someone or, at the very least, by waving her arms around like the still (harumph) male (couldn't he at least be transgendered or something?) conductor. When politely ignored she changed her tune, so to speak, and started berating the musicians about how environmentally insensitive they were, "chopping down all those trees to make your fiddles and doing stuff, like, you know, killing baby owls and destroying the rainforests just so you can become millionaires playing in the orchestra! And, like, couldn't you sell those brass horn thingys and give the money to the poor?" With that, all of the aging hippies and "spiritual but not religious" pagans in their rainbow tee shirts marched out to shouts of "It's a women's choice! Big Oil is a Big Baddie! and Who am I to judge?" as if somehow those slogans were intimately and obviously related truths.

I sure wish I had more room in this bulletin. You would not believe the scenes that occurred when the hat was passed (to tightwaded grunts of "all he talks about is money!") or--and especially!--when the dwindling crowd realized that all of the singing was to be in German, a language which almost nobody in the audience or choir (or even the conductor!) could understand. Oh, what a night!

With prayers for your holiness,

Fr. Edwin Palka
Powered by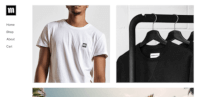 Create your own unique website with customizable templates.