Physical address:
2510 East Hanna Avenue, Tampa, Florida, 33610
General email:
Epiphany_Tampa2@yahoo.com
​Office phone:
813-234-8693

Center for the Traditional Latin Mass (TLM).
As of August 2015, Epiphany of Our Lord Catholic Church became the home
for the Tridentine Latin Mass. Masses are celebrated according to the
Motu Proprio Summorum Pontificum of Pope Emeritus Benedict XVI
at the request of--and with the complete blessing of--the then-Bishop (now retired) of
​the Diocese of St. Petersburg, Bishop Robert N. Lynch.
---
---
"Catechesis of the Good Shepherd is a Montessori based method of religious formation for children ages 3-6 that awakens religious wonder and contemplation in the child while giving him or her a strong foundation in the Bible and Catholic liturgical practices. CGS believes that a young child has the potential to pray, contemplate the mysteries of faith, and grow in relationship with the Good Shepherd. Children gather in an "atrium," a room specially prepared for their developmental levels, which contains simple yet beautiful materials that they use. This program is highly recommended and is only offered in a few parishes in the Tampa Bay area!
-
CGS begins at Epiphany

on Sunday's

from 9-10:15 am, now

through June 9th, 2019

. -Child must be 3 years of age by December 2017 to register.
For more information contact Barbie Bauer at 727-748-5524 or barbievbauer@gmail.com."
---
---
Explanation of the Mass #1, Vesting Prayers. Click here for audio.​
Explanation of the Mass #2, Asperges and Prayers at the foot of the altar. ​Click here for audio.​
Explanation of the Mass #3, The beginning of Mass, Kyrie, Incense, and Multiple things being done at once without distraction. Click!
Explanation of the Mass #4, Gloria through Creed. Click here!
---
Spiritual Mothers for Priests

Epiphany of Our Lord Catholic Church
2510 E. Hanna Ave., Tampa, Florida
Join all women – single, married or religious
praying for Priests (nursing mothers welcome)
Mark your Calendars and invite your friends
October 20, 1018
9 AM Latin Mass followed by Eucharistic Adoration & Confession
Guest speaker: Fr. Paul Mangiafico and seminarians (if available)
$15 includes lunch (Gluten Free available upon request with paid reservation)
Registration begins September 16
Carole Palka 813-237-3383 –
cookiegranny2@gmail.com
or
Sue Richardson
352-521-3430
---
---
Novena for the Legal Protection of Human Life Begins Friday, August 3rd

The U.S. bishops invite the faithful to join a movement of prayer and sacrifice for the protection of life, marriage, and religious liberty in our country. Serious threats to each of these have raised unprecedented challenges to the Church and the nation. When confronted with challenges, our Lord calls us to sacrifice and pray. Follow the links below to learn more about how you can answer the Call.
---
Bishop Parkes Asks Parishes to Read This Statement.
Dear Brothers and Sisters in Christ, I am saddened and disturbed by recent news reports about priests and bishops in our country who have harmed so many victims and betrayed our trust through sinful acts and omissions. It is tragic, and I ask for forgiveness on behalf of my brother bishops and priests. This news strengthens my resolve to ensure that no child or vulnerable adult is ever abused.
Click here to read his full statement.
---
---
Holy League Men's GroupMen

, come for an hour of prayer beginning in the church on the

second

and

fourth Thursdays

​of the month at

6:00 p.m

.

Traditional Vespers (chanted)
Rosary
Catechism of St. Pius X, with discussion, in the Social Hall
Social time, kept manly by scotch and cigars. (No pressure to drink or smoke.)

​
Our next meeting will be:
THURSDAY SEPTEMBER 27th
​MORE ...

---

---

The Diocese of St. Petersburg Annual Pastoral Appeal has started again!
Please click the logo below to help us reach our $50,105.00 APA goal.

As of 9/21/18 we have 50 APA pledges for $31,517.30
of which $25,280.80 is paid.

---

Epiphany of our Lord
​Annual Finance Report
CLICK on IMAGE

---

WEEKDAY MASSESExtraordinary Form Mass
(in the church)
Monday - Friday, 6:30 a.m.
Traditional Latin Chanted MassMonday - Saturday, 8:00 a.m.
Traditional Latin Low MassEXPOSITION, ADORATION, BENEDICTIONfollow the
8:00 a.m.

Latin Mass
dailyCONFESSIONS
(at the back of the church)Monday - Saturday
during ADORATION.
Sunday after Mass

​

Ordinary Form (English) Mass
(in the rectory chapel)
Monday, Tuesday, Thursday and Saturday, 8:00 a.m.WEEKEND MASSES
(all in the church)Saturday Vigil
(English Ordinary Form)5:00 pmSunday Traditional Latin Mass(English Homilies)
7:30 a.m. Low Mass10:30 a.m. High MassSunday (Vietnamese Ordinary Form)9:00 a.m. and 5:00 p.m.WEEKEND CONFESSIONSSundays after TLM Masses
---
The Divinum Officium

​To pray the Traditional Breviary or see the Traditional Latin Mass readings, click on the picture and you will be directed to the home page of divinumofficium. From the homepage, you can select either PC or Mobile views which should then take you to the selection page for the different hours of the breviary, and other options as shown on that web page. You can get to the Mass missal by selecting "Sancta Missa" on that page.
---
---
---

Catechism of the Catholic Church Class
​Saturdays

at

10:00 a.m.

in the church

Social Hall

, Father Palka teaches an adult catechism class directly from the current

​

Catechism of the Catholic Church

.

​Bring your CCC with you, and get ready to learn what the Church officially teaches!​

Audio files of previous classes

here.

---

Epiphany of Our Lord Parish
has online giving!
​
Set up a monthly tithe, or
just make a one-time gift.

​Simple and Safe

---
---

​How to meditate.
​
Helpful podcast from Fr. David Nix teaching Catholic meditation according to (1) St. Bruno; and (2) St. Teresa of Avila and St. Ignatius of Loyola. Click here or photo on left.
---
Epiphany of Our Lord Mission Statement: Our God-given mission is to evangelize and thereby produce Saints. We strive to provide the supernatural grace of the Sacraments which God gives in and through His One, Holy, Catholic and Apostolic Church; to preach, teach and live the Truth regardless of its popularity or lack thereof; to encourage all men to be fully, faithfully, joyfully and unapologetically Catholic in all aspects of life; and to bring about, through the Mercy of God and the intercession of the Blessed Mother and all the Saints, the conversion of sinners and the salvation of souls.
Powered by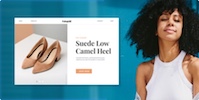 Create your own unique website with customizable templates.