He only shuts up when he is writing!
From the Pastor:

Lenten Penances

OK, this is your last Weekend to plan your Lent. What penances are you going to willingly undertake? If the penances include abstinence from food or activities (obviously, in addition to the obligatory meatless Fridays of Lent), from what will you abstain? Will it be a complete abstinence (no "xyz" for the fullness of Lent) or a partial one (no "xyz" between certain hours, or on certain days, or unless "abc" happens)? What amount of alms are you going to give and to whom? What prayers are you going to offer to God? Are you planning on fasting? For how long? How severe a fast? Have you really given a lot of thought to these questions and chosen penances which you believe will bring about a spiritual benefit or do you just pick whatever your spouse (or neighbor, or friend, or kids) are doing? Did you choose challenging penances or did you wimp out? Do you plan on following the 1962 rules for Lent's fast and abstinence or the current rules? (See elsewhere in the bulletin for the distinction between the two.)

I really don't want to know the answers. They are simply for your own consideration. Unless you have a good reason to reveal your Lenten practices, such as setting out a good example for your kids or others to see and, perhaps, to imitate, you are usually better off keeping them to yourself so that you don't get into a "one-upmanship" war or allow others think you are doing it just for show. You may, of course, have to reveal at least part of your penances to others, for oftentimes penance can affect more than just oneself. For instance, if a man decides to give up all meat this Lent yet fails to tell his wife, there could be plenty of trouble when he refuses to eat the steak she prepared for dinner. So please use common sense in the disclosing of your penances.

Notice also in the questions that there can be "wiggle room" in some of the chosen penances. Perhaps instead of a blanket abstinence from TV, there was a limit to three hours a week or one show every other day, with an exception for news broadcasts if something horrendous, like the country going to war, occurred. Electronic games can be put away for the entirety of Lent (NOOOOOO!!!!!), but often cell phones, email, texts, and twitbook are thought to be "essential" communication tools, so nobody thinks seriously of eliminating them. But, short of a total blackout, why not just sharply limit them? Perhaps no cell phone use except for true necessity. ("Could you please pick up Suzy from school? She missed the bus because she was in detention." is an emergency worthy of phone use. It doesn't necessarily have to be something life-threatening.) You could, since you are freely choosing your own penances for the most part, also make stipulations like this: "I am going to pray fifteen decades of the Rosary each day of Lent except for the day that I am competing in the Gasparilla Triathlon." Do not think that just because you know in advance that you will not pray the fifteen decades on that one day that you cannot choose it as a penance. Make real life adjustments if need be, while still challenging yourself to not find too many excuses to skip your chosen penance.

Something else to keep in mind and to plan ahead for is the partial abstinence on Ember Wednesday, March 8 and Ember Saturday, March 11. Following the old calendar, these days permit meat, and soup or gravy made from meat, to be eaten only once a day, at the principal meal. Keep it in mind unless you gave up meat completely, for it is easy to overlook, especially for those unable to attend daily Mass and therefore don't see it in their missal. Speaking of which, one of the best practices I can think of to institute for Lent is the practice of attending Daily Mass. Yes, it is difficult. Yes, getting to a Traditional Latin Mass on weekdays is even more difficult than doing it on Sunday. Yes, gas prices are high and cars put on mileage and traffic is terrible and eating breakfast (or drinking coffee) might mean attending Mass without being able to receive Holy Communion. Yes, your husband, wife and/or children might whine and groan and object. Yes, yes, yes to all the reasons why you cannot make it. But here is the reason to do it anyway: Mass is the ultimate prayer of Jesus to His Father, united completely, of course, with the Holy Ghost. It is the Holy Sacrifice He made for us, giving His life in exchange for ours. In other words, it is our sole means of salvation! We should greatly desire to join with Him in His sacrifice every chance we get. We should be willing to make our own seemingly large, but comparatively small, sacrifices in order to be at the altar as often as possible. It is a challenge, but it can be done!

With prayers for your holiness,

Fr. Edwin Palka
Powered by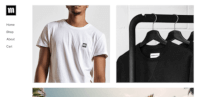 Create your own unique website with customizable templates.