He only shuts up when he is writing!
From the Pastor:

The New Priest in the Family

As you know, at least if you read the bulletin, last week I flew up to Traverse City, Michigan to attend the Ordination Mass of my cousin, then-Deacon, now-Father Christopher Jarvis. The Mass was held at St. Mary, Our Lady of Mount Carmel Cathedral in Gaylord, with Bishop Steven J. Raica performing the Ordinations. Archbishop Paul Russell was also present for the Mass. He was a local (Alpena) boy who grew up to be a priest of the diocese, is now an Archbishop, and was recently named Apostolic Nuncio to Turkey and Turkmenistan. I didn't know whether to congratulate him on his new assignment or wish him condolences but it was good to see him making the extra effort to attend the ordinations of the new priests before he shipped out.

Before giving any more details of the Ordination, let me tell you a bit about my flights. When I boarded the plane bound for Detroit, it was filled with kids and babies. Now, normally I am happy to be around youngsters, but on a plane, not so much. The kids get bored and spend most of the time kicking the back of the seat, running back and forth to the bathroom, fighting with their siblings and whining to mom and dad about everything. The infants, unsure why their ears hurt as the cabin pressure changes, usually just scream the whole trip. So I resigned myself to one of those "offer it up" flights. I was pleasantly surprised. The kids were great and the babies were, for the most part, silent. What a blessing for everyone! The next day on the same leg of the return flight they were asking for volunteers to sit in the emergency exit rows. I was traveling alone so it didn't matter which seat I had but I asked why they were switching people to the emergency exits. Were they expecting a crash? No. They were just swamped with people who couldn't be in those exit seats: families with young children and infants! Would you believe that the kids were all good and the babies were mostly silent once again? God is certainly generous with His blessings when He wants to be!

Enough about the uneventful flights; now for the good stuff. Father Christopher is the youngest of my generation. He is the youngest son of my mom's younger sister. Here is the write-up about him from the Gaylord Diocese:

Deacon Christopher Jarvis was born and raised in Ludington, and is the youngest son of Donald and Phyllis Jarvis's four children. After high school, his family relocated to Traverse City, where he enrolled at Northwestern Michigan College in Traverse City before graduating from Spring Arbor University with a Bachelor of Arts in Business. Following college, Jarvis went into business with his brother and worked as a partner and carpenter at Jarvis Custom Homes.


It was during his post-college exploration that Jarvis began seriously discerning the priesthood. As he continued to pray, spending a great deal of time before the Blessed Sacrament, he eventually discussed his vocation with a priest and entered the Congregation of Marians of the Immaculate Conception. He enrolled in theology studies at the Franciscan University of Steubenville before being accepted as a seminarian for the Diocese of Gaylord and transferring to the Pontifical College Josephinum in Columbus, Ohio. Shortly after, he was selected by then-Bishop Bernard Hebda to continue his studies at the Pontifical North American College in Rome.




Jarvis has said that he aims to imitate Christ, as the Church needs more holy examples. His home parish is Holy Rosary in Cedar. Several of his family members and friends from the diocese traveled to Rome this past October to witness Jarvis's Ordination to the Diaconate at St. Peter's Basilica. He has recently finished his Master of Divinity and looks forward to returning to the Diocese of Gaylord after four years of study in Rome.




Of his ordination, Deacon Jarvis says, "I am honored to be called to serve the Diocese of Gaylord… this vocation is an unmerited gift from our Lord and I am humbled and overwhelmed at the generosity of the people of our diocese, and look forward to serving."

Not too bad an introduction! Father Jarvis is starting out his priesthood with a bishop who genuinely desires him to be (and believes he will be) a good, holy priest, he has a gooder ejucayshun then what me done gotten, he is much holier already than I am even now, and he is filled with apostolic zeal. He has been assigned to the parish near where his mom and dad and oldest sister live, so they will be able to see him grow into his priesthood with front pew seats! I may be biased because he is kin, but I see great things ahead for the people to whom he will minister. We should begin seeing their halos shining brighter and more beautifully than the Northern Lights soon enough.

With prayers for your holiness,

Fr. Edwin Palka

​
Powered by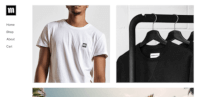 Create your own unique website with customizable templates.