He only shuts up when he is writing!
From the Pastor:

Undeserved but Appreciated "Thanks"

Last week I celebrated twenty years as a priest. Thank you all for the wonderful reception in the social hall and for all of your prayers. One thing I heard over and over was how I had done "this" or "that" so very well. Without false humility, let me correct that mistaken notion. Most of what everybody was praising me for had very, very little to do with me! For instance, we have a very good choir. I didn't put it together, I didn't train them, I didn't choose musical settings for them, or do anything else for which to claim credit. I simply inherited them from Incarnation parish, which had already done all the work. I didn't know the choir director, either, but several people pushed very hard to keep Anders as the head, so I took their word for his abilities and his faith, and he has proved his worth. Heck, I didn't even know the value of a good choir for the Traditional Latin Mass, since all I had ever celebrated were silent low Masses which have no choir involvement.

I was also thanked profusely for making Epiphany a parish focused on the Traditional Latin Mass. But this, too, was not anything I did. I was perfectly content at my old parish where I was in my seventh year as pastor. I had just finished building a new school and raising the funds for renovating the old school and had fully expected the bishop to leave me there for another five years. After all, it is his policy to give six year terms to pastors. At the very least I expected to be left in place for at least one more year so that I could complete the renovation project. But the Bishop had other plans. It was his plan to move me here and to make this parish, in his words, the "center for the Latin Mass." So I went from a parish where the celebration of the Traditional Latin Mass was a minor part of the parish to an assignment where it was the main focus of the parish, but my entire work toward making this happen was to say, "Bishop, I will do whatever you wish." That's hardly something for which I can take credit.

"Well, at least you have to take credit for the extra daily Sung Mass which we now enjoy" you say. No, I cannot take credit for that, either. Several members of the choir volunteered to sing the Mass as long as it would be done by 7:15 so they could get to work. A couple of men also volunteered to serve the Mass if it was scheduled and a sacristan said she would set up. Well, when there are people volunteering to do all the work necessary, to prepare the chants for a daily Mass, and to commit to being there every day, the least I could do was agree to celebrate it. The daily Masses are not crowded, but the small congregations are very faithful.

You thanked me for having a high school youth group which the teens love but once again I must redirect the credit to the Ballings and the others who took on the responsibility of organizing and planning the group activities, keeping the kids and families notified and reminded of everything and, of course, making sure the kids have plenty of food to eat!

I was thanked for the daily confessions during Adoration and for making confessions available on Sundays. I don't see this as a very big thing, though, since I am pretty good at just sitting! By making confessions available when you are already here for Mass or Exposition, I am simply giving you a convenient way to clean your soul without making a separate trip. Plus, if there is a lull in the action, so to speak, I can use the time to pray my divine office or rosary, so it is not a big sacrifice for me to "sit in the box."

And finally, for those of you who thanked me simply for answering the call to the priesthood, though I had a lot to do with that, suffering through years of cemetery--oops, seminary-- studies and torture, it is really the Bishop who deserves most of the credit for my priesthood. I presented myself to Holy Mother Church stating that I believed God was calling me to be a priest. The Church, through the seminary professors, through the pastors, staffs and parishioners of various parishes wherein I had pre-ordination assignments, and ultimately through the hands (quite literally--through the laying on of hands) of Bishop Robert Lynch, made the ultimate decision to ratify my belief.

In short, while I appreciate the glowing comments, I can truly say the real credit for my twenty years as a priest belongs much more to others than to me. Thank you for your role in all of this!

With prayers for your holiness,

Fr. Edwin Palka
Powered by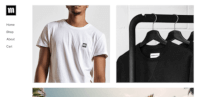 Create your own unique website with customizable templates.