He only shuts up when he is writing!
From the Pastor:

Super Bowl Sunday

I cannot tell you how happy I am that I don't have a Sunday evening Mass this weekend. After all, how often is our own home team in the Super Sugar Bowl? And to have it happening at our local Oldsmar stadium, no less! This is more than I can handle. I can already picture our rookie quarterback, Warren Sapp, fading back for a long pass to Bob Buckhorn for the winning run in the 5th period. With Steven Stamkos blocking the opponent's kicker and Evan Longoria faking an end around, I can almost hear the swish of a perfect shot and Dave Miskin, the TV announcer, screaming, "GOOOOOOOOOAAAAALLLLLLLLL"! Our fabulous coach,

Stuart Campbell

, getting soaked with the traditional bucket of Caldo Gallego moments before the final inning is over, will still be composed enough to diligently check that Willie Taggart's racket is strung tightly enough so that he can block the puck on the next corner kick. Then, just to make sure that there are no high sticking penalties or red cards being shown along with the usual 9.8's from the judges, a few buc(k)s will cozy up to the referees of the night, Anderson, Bowmer, and Kotvas. Then, when the final bell rings, signaling the end of the last round, and the Mayhem Buccaneers, decked out splendidly in their new green jackets, will lift high the Stanley Triple Crown Trophy and spray milk all around, and all will be right with the world.

What is that? None of the above made any sense? Yeah, there are a lot of things that don't make much sense right now. Many of the things coming out of Rome and various Bishop's Conferences make about as much sense as what I just wrote. A Pope who resigns? A Jesuit who becomes Pope? German Bishops "earning" between $131,000 and $189,000 per year and denying a funeral Mass or Catholic burial to parishioners who don't pay the Church Tax? Last Rites for Canadians killing themselves through assisted suicide? Adulterers and others in "irregular marriages" able to receive Holy Communion? A possible reversion of the revision of the Novus Ordo Mass? A fired condom distributor reinstated into a Catholic nation's charitable organization while the Sovereign-for-life who fired him for his lack of Catholicity is forced to resign? By the Pope? Heretic Martin Luther's revolt celebrated in the Catholic Church? The list of nonsense could go on seemingly forever.

Just a few short years ago, which paragraph would have seemed more unlikely? Maybe this is all just a bad dream. Yeah, that's it. Everything will once again make sense if I just wake up...

With prayers for your holiness,

Fr. Edwin Palka
Powered by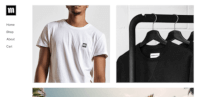 Create your own unique website with customizable templates.