He only shuts up when he is writing!
From the Pastor:

Priest's Convocation

This week most of the priests of the diocese will be away from their respective parishes as we gather together at the Bethany Center for our yearly few days of prayer, talks, and camaraderie. Don't worry, the Mass schedule will not change! Fr. Vincent has graciously agreed to celebrate the 6:30 am Mass before racing back to Jesuit High School to teach so that I will have time to commute back over here for the 8:00 am Mass, Adoration, and confessions. Please don't expect me to stay and chat afterward or to be available for non-emergencies, for as soon as Benediction is completed, I will have just enough time (I think) to make it back for the start of the mid-morning talk. Some parishes may cancel Masses altogether so if you know of someone who will be without the Holy Sacrifice, be sure to invite them to Epiphany.

These days, Monday afternoon through early afternoon on Thursday, though they include time for prayer and confessions and spiritual talks, are not retreat days. They are days filled more with catching up with fellow priests than with anything else. They are certainly anything but silent! Many priests only see even the priests they are closest to at meetings, funerals for priests and their family members, and this convocation. Of those three, this is the only one which allows for more than a quick "hello" and other perfunctory greetings. At the convocation we see each other for three meals a day (I will have to skip breakfast to make it back for Mass, though, so cry a little for me, ok?) plus Mass and other prayer times, plus the times at and between talks, plus the free time in the schedule, plus evening Irish Holy Hours after everything else is done. I have no doubt that I am able to actually carry on a conversation with more priests for longer periods of time during these few days than I do the rest of the year.

The convocation always falls the first full week of October and the (new) liturgical calendar for the Breviary gives some great readings from St. Augustine shortly before or even during the week we gather together. Although much of his sermon is a chastising of and warning to the priests that they must feed their sheep rather than themselves, there is also a beautiful passage about the priests desiring, even more so than the person himself, the return of the lost sheep to the flock. The purpose of the convocation is to encourage us to do what this great Saint is encouraging us to do, namely, to save souls! Here it is, for your edification:

The straying sheep you have not recalled; the lost sheep you have not sought. In one way or another, we go on living between the hands of robbers and the teeth of raging wolves, and in light of these present dangers we ask your prayers. The sheep moreover are insolent. The shepherd seeks out the straying sheep, but because they have wandered away and are lost they say that they are not ours. "Why do you want us? Why do you seek us?" they ask, as if their straying and being lost were not the very reason for our wanting them and seeking them out. "If I am straying," he says, "if I am lost, why do you want me?" You are straying, that is why I wish to recall you. You have been lost, I wish to find you. "But I wish to stray," he says: "I wish to be lost."




So you wish to stray and be lost? How much better that I do not also wish this. Certainly, I dare say, I am unwelcome. But I listen to the Apostle who says: Preach the word; insist upon it, welcome and unwelcome. Welcome to whom? Unwelcome to whom? By all means welcome to those who desire it; unwelcome to those who do not. However unwelcome, I dare to say: "You wish to stray, you wish to be lost; but I do not want this." For the one whom I fear does not wish this. And should I wish it, consider his words of reproach: The straying sheep you have not recalled; the lost sheep you have not sought. Shall I fear you rather than him? Remember, we must all present ourselves before the judgement seat of Christ.




I shall recall the straying; I shall seek the lost. Whether they wish it or not, I shall do it. And should the brambles of the forests tear at me when I seek them, I shall force myself through all straits; I shall put down all hedges. So far as the God whom I fear grants me the strength, I shall search everywhere. I shall recall the straying; I shall seek after those on the verge of being lost. If you do not want me to suffer, do not stray, do not become lost. It is enough that I lament your straying and loss. No, I fear that in neglecting you, I shall also kill what is strong. Consider the passage that follows: And what was strong you have destroyed. Should I neglect the straying and lost, the strong one will also take delight in straying and in being lost.

With prayers for your holiness,

Rev. Fr. Edwin Palka

​
Powered by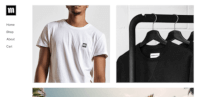 Create your own unique website with customizable templates.