He only shuts up when he is writing!
From the Pastor:

Diocesan Family Faith Fest

In two more weeks, on Saturday, October 27, the Diocese of St. Petersburg is hosting its first Diocesan Family Faith Fest. By now you have read about it in church bulletins, you have seen ads for it if you receive the Pastoral Bulletin from the Diocese, and you have, if you listen to Spirit FM, heard about it on the radio. But for the sake of all of those who are just now scratching their heads and thinking, "Hmmm.... I am not sure what Father is writing about. How did I miss it?" I am writing about it in this column, too. I just gave you the date. Now for the time and location. It will be held from 10:00 am until 6:00 pm at Al Lopez Park in Tampa. Where it that? The entrance is located on Himes Avenue across the street from and between St. Lawrence and Jesuit High School. The address is 4810 N Himes Ave, Tampa, FL 33614. There is an app which you can download for either Android or Apple. Just go to the diocesan webpage (

www.dosp.org

) and find out how. The app will give all sorts of information about the event. Here is a snippet about the app:

"For the thousands of people planning to attend the Family Faith Fest on October 27 at Al Lopez Park, good news – there's an app for that! The app features so much content about the day's events and activities, it's an easy way to plan your day and be sure that you don't miss out on your favorite activities. Whether you are wanting to see the schedule of concerts and performances, view the list of exhibitors, watch videos about the Fest or view a map of the park, look no further than the new app."

It also mentions that

"You can also register for free tickets to the Fest from the app by clicking on the 'Info' button. While the event is free, if you register for tickets before Oct. 25 at 1 PM you are entered into a drawing for prizes. Registering also gives us information to plan for parking, etc."

So get the app, get your tickets, win a prize, have a fun, faith-filled day with the family.

But what exactly is the Faith Fest? Again, from dosp.org,

The Diocese of St. Petersburg was established on June 17, 1968, and Bishop Gregory Parkes has announced that a large-scale music and faith festival will be held to celebrate the momentous occasion of our 50th anniversary.




"Our golden jubilee is a time to celebrate," said Bishop Parkes. "Like many families who gather for family celebrations, we want to bring together our diocesan family to celebrate our 50th anniversary. It's going to be a fun day but also a day of faith, a day to share our faith, a day to celebrate our faith and to pray together and to just have a good time together."




The Family Faith Fest will gather together families and individuals from throughout our community to celebrate together the many blessings the Good Lord has bestowed upon us these past 50 years. Our greater community includes 81 parishes & missions, 3,177 square miles covering Citrus, Hernando, Pasco, Hillsborough & Pinellas Counties, 118,904 registered Catholic households, over 470,017 Catholics, 3 campus ministries at local colleges, 25 elementary schools with 7,500+ enrolled and 4 high schools with 1,900+ enrolled.




The event is being held on Saturday, October 27 in honor of the diocesan patron saint that watches over us in a special way. St. Jude is our patron and his feast day is Oct. 28. In order to honor this saint and the role he has in guiding the lost to find hope in Jesus, our Family Faith Fest is on the weekend of his feast day!




The Fest will be held at Al Lopez Park in Tampa, which is located on 132 acres of a natural preserve with plenty of trees, Florida wildlife, open green spaces, playgrounds, walking trails and two scenic ponds. It is centrally located between the major metropolitan areas of the Diocese with easy access to major highways.

At the Festival, there will be family entertainment, food, confessions, a vigil Mass, information about various ministries and organizations at various parishes throughout the diocese, bible story-telling and games and entertainment geared towards little kids and some other activities geared towards teens, and still more things for adults. Plus, some Tampa Bay Lightning and Rowdies players will be there signing autographs! Since there has never been something like this on a diocesan scale, I can just guess that it will be like a parish carnival, ministry fair and food fest all wrapped up into one and on a much grander scale. Be sure to put it on your calendar and spend a day with thousands of local Catholic families!

With prayers for your holiness,

Rev. Fr. Edwin Palka

​
Powered by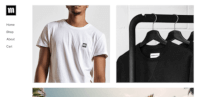 Create your own unique website with customizable templates.