He only shuts up when he is writing!
From the Pastor:

At the Convocation

Every year the priests of the diocese go on Convocation. I wrote about it last week, reminding you about it and encouraging you not to die for at least a few days. I want to thank all of you who took my advice seriously and are still around to read the bulletin this week. I also want to tell you a little about what I experienced during the week. I have already told you that for me, the best part of the Convocation is always being together with other priests. This was true once again this year. It started out in the normal way. I went to the registration table and immediately was greeted with an information packet with my name on it. How is it that everyone knows who I am? I had no clue who was handing the large bulky manilla envelope to me, yet he gave me the right one. Of course, I didn't let on that I had no idea of who he was and greeted him as an old friend. We exchanged pleasantries, we both greeted the other priests coming in behind me, and, ten minutes later, still standing at the desk, I opened the envelope and pulled out my room key and the schedule of events and dug through the rest to see if there was anything else of interest. There wasn't. So off I went to drop off my suitcase. I was on the top (2nd) floor, which I considered to be a sign that I am not yet considered to be a decrepit old priest by those making the room assignments. After all, since they expected me to carry my stuff up the stairs to my room (there are no elevators in the Bethany Inn), they must figure that I am still pretty spry, at least in comparison with the other priests. That assumption turned out to be quite mistaken later that night when I saw a long-ago retired Monsignor slowly, and I mean s-l-o-w-l-y, make his way up that same flight of stairs to get to his assigned room, which was just a few doors away from mine.

Our first official function was Vespers chanted in the chapel. We do a fairly good job chanting together, and starting off with prayer is a great beginning to the week. It is also when we first get to hear the spiritual moderator, as he always gives a short reflection on the prayers, the Convocation theme, and how he will be tying everything together through the week. As I wrote last week, no spiritual moderator was listed on the registration form, so I was quite interested to see who it would be. As it turned out, nobody gave a reflection. The the newly ordained priests were given the task of preaching the sermons at Masses each day, though. That's a pretty difficult thing for even an "experienced" priest to do! I think it was a resounding success. After being spiritually nourished, it was time for physical nourishment and off we went to dinner. At my table were three retired Monsignors, two priests ordained only a couple of years, and a couple of foreign priests whom I had never met before. Like I said, these are the things I look forward to. We had a great meal and great conversation and then it was time for the first talk.

Two men from LifeTeen got up and, bouncing back and forth one to the other, told us of how a particular priest had touched their lives in such a way as to bring them from the brink of being young, baptized secularists, and change them into committed, practicing Catholics. Both were raised about as Catholic as the average Catholic in the past 50 or so years and neither saw any point to it until challenged by a priest. That set the tone for their subsequent talks, which went something like this: priests must challenge the youth to actually be Catholic, but the priests must realize that the youth have no Catholic foundation (because their parents were not given one); the youth of today have no attention span due to electronics; and the youth are exposed through these electronics to huge amounts of information, some of which is good (so they are used to getting quick, large doses of good information and we shouldn't give them too little, too slowly), and some of which is very, very, evil (porn and other demonic things which older generations never even knew about, let alone were immersed in). They also emphasized the youth's expectation of instant gratification with no effort and how difficult that makes it to show the value of Catholicism, for to be Catholic is to work hard and to be patient. God is not Alexa or Siri! They gave examples and told stories and overall did a decent job.

After a couple of hours of that, it was time for a little male bonding of the sort that we do at the Holy League. The talk over drinks and cigars and chess and baseball was a nightly delight. The older guys told about what youth ministry was in their days and the younger ones couldn't believe what kind of things were

mandated

in the past which are

completely prohibited

today.

Every day I got to sleep in until 6:00 am(!), commuted to celebrate the 8:00 Mass at Epiphany, and, after confessions and Benediction, had just enough time to almost get back for the mid-morning talk. All in all, it was a good week.

With prayers for your holiness,

Rev. Fr. Edwin Palka

​
Powered by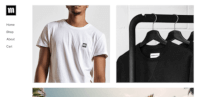 Create your own unique website with customizable templates.