He only shuts up when he is writing!
From the Pastor:

Can a Faithful Catholic also be a Mason? NO!

The other day I was out and about when I had the opportunity to speak with a man who had never seen a priest in a cassock before. We got to talking religion, of course, and I soon discovered that he was a non-practicing Catholic, was engaged to a delightful young lady, had a new house on the Gulf of Mexico, and was living a "good life". I invited him to return to the Church "full time" rather than just claiming a Catholic childhood and encouraged him to do so now, before the wedding, so that he and his bride would start out on the right foot. It was a fun conversation with a lot of bantering back and forth about the trials and tribulations and hardships of practicing the faith but also about the eternal rewards of doing so. All was going well (though that doesn't mean I expected him to run to a confessional the following Saturday!) until he asked if I had ever been to a Mormon service.

That question was a lead up, strange as it may seem, to his announcement that he was a Mason. He explained that a Mormon service and a Masonic service were very similar. He said that the founder of the Mormon sect, Joseph Smith, had been a Mason and had modeled his new religion's service on the one he had been familiar with as a Mason. I had never heard that before and had never been to either service so I could not verify the similarities or differences. This was his opportunity to proudly proclaim that he had been with the Mormons several times but that he attended his Mason service "all of the time", which was his excuse for his missing Mass for many years now. He then asked what the Catholic Church taught about Masons and was shocked when I told him that any Catholic who joins the Masons is committing a mortal sin. He couldn't believe it. His stated view of the Masons was that they were a group of good men, mostly Catholic and other Christians, who did good to each other (I got an earful on that), who ran many charities (Shriner's hospitals being the big one) and who tried to live good, moral lives. How, he asked, could the Church say anything was wrong with that?

Without answering here, I write this today in case there are any Catholics at this parish who, not knowing this prohibition, belong to the Masons. If so, you must renounce your Masonic membership immediately. I have run into quite a few Catholic men over the years who belonged to Masonic organizations and who were quite adamant that there was nothing in that "club" which was incompatible with the Catholic Faith. Yet Holy Mother Church keeps saying something quite the opposite. In 1983, for instance, shortly after the new Code of Canon Law came out, in response to many questions regarding the formal excommunication of Masons, the prefect of the Congregation of the Doctrine of the Faith (the future Pope Benedict) wrote,

"Therefore the Church's negative judgment in regard to Masonic association remains unchanged since their principles have always been considered irreconcilable with the doctrine of the Church and therefore membership in them remains forbidden.

The faithful who enrol in Masonic associations are in a state of grave sin and may not receive Holy Communion.

"

Furthermore, it stated that,

"It is not within the competence of local ecclesiastical authorities to give a judgment on the nature of Masonic associations which would imply a derogation from what has been decided above..."

That last little bit is important because sometimes Masons have told me that their pastor told them it was OK for them to remain a member of their particular lodge, as it seemed harmless enough in and of itself. Here the Church says that no pastor or even bishop can do that!

There are many good articles and books written on the true (and evil) nature of Masonry, and anyone with questions can and should read up on it. No bulletin article can not do justice to the topic so I won't even attempt to expound on the "why's" and "how's" of the history of the Masons or the reasons why it is incompatible with the True Faith. But I want you all to be aware of at least this basic teaching:

No Catholic can be a Mason and remain in good standing in the Church.

Please pray for the young man I was speaking with. Seemingly without realizing the gravity of the situation, he got involved in an anti-Catholic organization. And, though he had originally been open to coming back to the Church, when faced with the choice between Church and Masons, he was adamant that the Masons came first, even if it meant risking his eternal soul. That, in and of itself, is a huge red flag showing that something is wrong, when anything --anything!-- becomes more important than Salvation.

With prayers for your holiness,

Fr. Edwin Palka
Powered by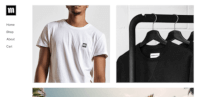 Create your own unique website with customizable templates.